Black Turtle Cove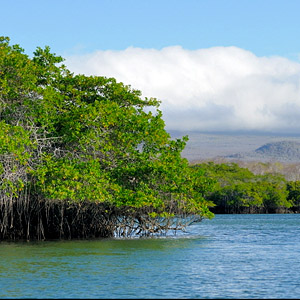 Black Turtle Cove is situated in the northern part of Santa Cruz. This inlet is surrounded by mangroves and is only accessible by dinghy. The shallow cove is a safe haven for young marine life. Black-tip and white-tip reef sharks, sea turtles, and a variety of rays are often spotted here.
Highlights: Hammerhead shark babies, rays, sea turtles, sea birds
Possible Activities:* Dinghy ride
Type of Landing: No Landing
Difficulty: Easy
*Activities will be operated according to each boat itinerary.