Devil's Crown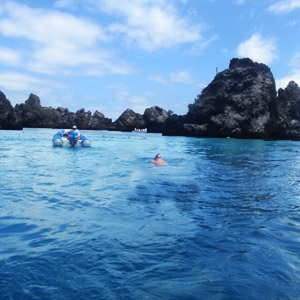 One of the best snorkeling sites in the Galapagos, this volcanic crater has been eroded by the waves leaving the northern and southern sides poking out of the water. The coral reef in the middle is perfect for attracting marine life. Snorkelers enjoy the variety of marine life and exciting currents that rush through the crown, creating an exhilarating experience.
Highlights: The best snorkelling site in Galapagos Islands with sharks, rays, rock formations, lots of tropical fish.
Possible Activities:* Snorkelling
Type of Landing: Wet Landing
Difficulty: Moderate/Difficult
*Activities will be operated according to each boat itinerary.