El Chato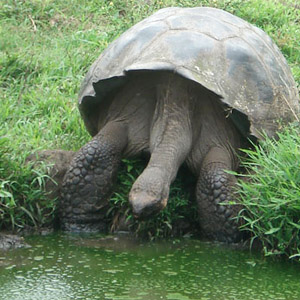 The El Chato reserve is divided into two areas; Caseta and Chato. The trail begins at Santa Rosa, 22 km from Puerto Ayora, with the Caseta route being the more challenging. The reserve allows visitors to observe giant tortoises in the wild during the dry season, and is also a good place to spot short-eared owls, Darwin's finches, yellow warblers, Galapagos rails and paint-billed crakes.
Highlights: Giant tortoises, finches, Galapagos rails
Possible Activities:* Walking, horseback riding, bird watching
Type of Landing: Dry Landing
Difficulty: Easy
*Activities will be operated according to each boat itinerary.