El Junco Lagoon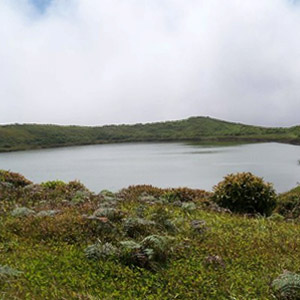 The Junco lagoon, located about 700m above sea level, is one of the few permanent freshwater bodies in Galapagos. Frigate birds are often seen here washing the salt from their feathers as well as white-cheeked pintails and common gallinules. Its name comes from a type of plant that is common in this area called "junco".
Highlights: One of the few permanent freshwater lakes, frigates, white-cheeked pintails
Possible Activities: Bird watching
Type of Landing: Dry landing
Difficulty: Easy
*Activities will be operated according to each boat itinerary.