Elizabeth Bay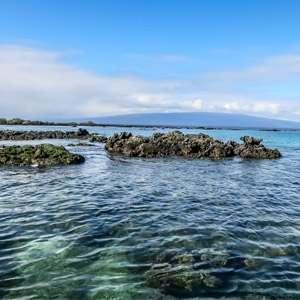 Elizabeth Bay is located on the east coast of Isabela Island. The bay contains many islets, which can be visited by dinghy. Penguins and blue-footed boobies can be spotted on the rocky islets. With an abundance of marine life and clear water, the area is perfect for snorkeling and viewing schools of colorful fish, sea lions, and perhaps even sharks.
Highlights: Mangrove forest (unique in Galapagos), sea turtles, penguins, rays, herons, sea lions.
Possible Activities:* Two-hour dinghy ride
Type of Landing: No Landing
Difficulty: Easy
*Activities will be operated according to each boat itinerary.