Espumilla Beach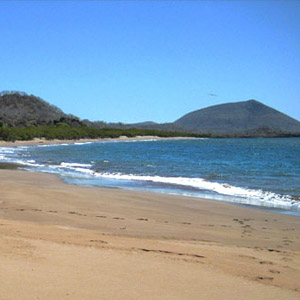 Espumilla Beach is a popular place for marine iguanas and Sally Lightfoot crabs. The crabs attract the hunting herons, performing the dance of predator and prey. With an abundance of marine life including octopi, moray eels, and sharks, snorkeling is highly recommended.
Highlights: Snorkeling
Possible Activities:* Snorkeling and swimming
Type of Landing: Wet Landing
Difficulty: Easy
*Activities will be operated according to each boat itinerary.