Gardner Bay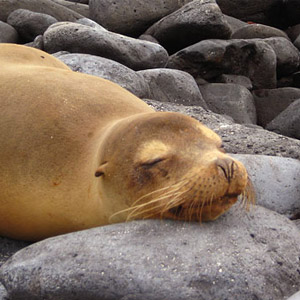 Gardner Bay, on the eastern side of the island, is the breeding site of nearly all of the world´s 12,000 pairs of Waved Albatrosses. It has an ample white sandy beach with a myriad of sea lions, perfect for relaxing. Its rocky shores make this site a great place for diving and snorkeling.
Highlights: White sandy beach, sea lions, mockingbirds; snorkeling: colorful fish, sea lion nursery
Possible Activities:* Snorkeling, dinghy ride, kayaking, short hike of (0.6 mi/1 km)
Type of Landing: Wet Landing
Difficulty: Easy
*Activities will be operated according to each boat itinerary.