Mangle Point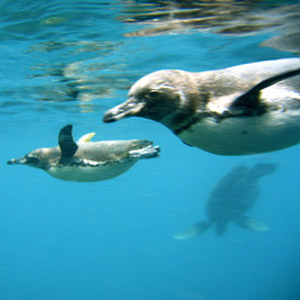 A visit to Mangle Point allows visitors to witness the amazing views and wildlife on the Coast of Fernandina Island. This is a small inlet on Fernandina's coast where you can snorkel to your hearts delight and watch playful sea lions, curious penguins, and also catch a glimpse of where flight less cormorants reside.
Highlights: Snorkeling, lava cactus, A'A lava
Possible Activities: Snorkeling, dinghy ride
Type of Landing: No Landing
Difficulty: Easy
*Activities will be operated according to each boat itinerary.