Post Office Bay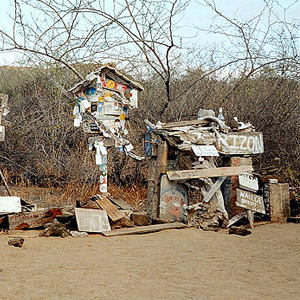 In the 18th century, whalers passing through the islands placed a wooden barrel on Floreana Island for use as an unofficial mail box. The tradition continues today as visitors leave addressed postcards in the barrel and sort through left mail to deliver at home.
Highlights: Barrel Post Office, nice sandy beach
Possible Activities:* Short hike (less than 0.6 mi/1 km) & snorkeling
Type of Landing: Wet Landing
Difficulty: Easy
*Activities will be operated according to each boat itinerary.