Puerto Villamil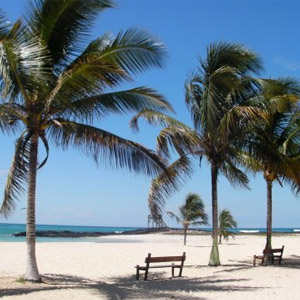 This port is home to many native Galapagenians and home to many important visitor sites. The port is surrounded by extensive, white sandy beaches with lagoons and wetlands on its borders. A great place to absorb history and culture, the town also provides shopping opportunities.
Highlights: Beautiful white sandy beach, marine iguanas, giant mangroves, small land tortoises, shore birds, blue-footed boobies, tintoreras, giant tortoise
Possible Activities:* Snorkeling, hiking
Type of Landing: Dry Landing
Difficulty: Easy
*Activities will be operated according to each boat itinerary.