Tagus Cove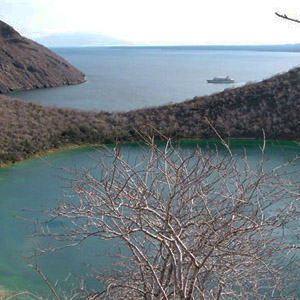 Tagus Cove is located across from Fernandina Island, near the Bolivar Channel dividing the two islands. This spot has been frequented by ships since the 1800s, using the area as an anchorage site. Trails winding by Lake Darwin up to a ridge display wonderful views. Punta Tortuga, just north of Tagus Cove, is another lovely beach surrounded by mangroves.
Highlights: Penguins, flightless cormorants, Darwin Volcano & Lake
Possible Activities:* Long hike, snorkeling, dinghy ride
Type of Landing: Dry Landing
Difficulty: Moderate/Difficult
*Activities will be operated according to each boat itinerary.