Tortuga Bay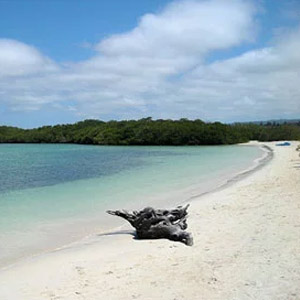 The white-sand beach of Tortuga Bay gets its name from the black sea turtles that lay their eggs here. Other species to be seen include white-tip sharks and marine iguanas and the salt lagoon behind the mangroves is often frequented by flamingos. The site is excellent for bird watching and for enjoying a relaxing swim.
Highlights: Beautiful white sandy beach, Galapagos green turtles, white-tip sharks, pelicans, ground finch
Possible Activities: Swimming, snorkeling, surfing, bird watching
Type of Landing: Dry landing
Difficulty: Moderate (long)
*Activities will be operated according to each boat itinerary.