Vicente Roca Point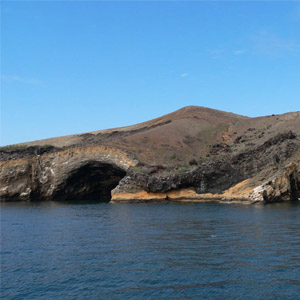 Located on the northwestern coast of the island and comprised of two separate coves, this site is a large bay with spectacular sea life. Seahorses, sea turtles, and the strange yet fascinating mola-mola (sunfish) may be spotted here. This bay is great for diving and snorkeling.
Highlights: Penguins, blue-footed boobies, terns, Nazca boobies, sea lions.; snorkeling: sea turtles, rays and puffer fish.
Possible Activities:* Snorkeling & dinghy ride
Type of Landing: Wet Landing
Difficulty: Easy
*Activities will be operated according to each boat itinerary.