Wetlands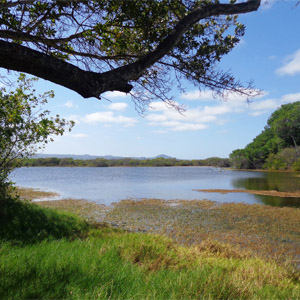 The Wetlands of Isabela Island are located just outside of Puerto Villamil. The Wetlands consist of lagoons, swamps, and mangroves and are home to a variety of unique bird species such as common stilts, whimbrels, white-cheeked pintails, and gallinules. The Wetlands can be visited on foot via a path that winds through the swamps.
Highlights: Giant mangroves, shore birds
Possible Activities:* Hiking
Type of Landing: Dry Landing
Difficulty: Easy
*Activities will be operated according to each boat itinerary.